There's something superior about a fresh bagel. Sure, one that's been sitting around and is toasted will keep you from starving. But when one has been freshly boiled and baked that day, that crisp exterior and chewy interior will remind you what makes a bagel so wonderful.
A few years ago, District residents and then-newlyweds Allee and Oliver Cox were missing that experience. Each had worked in broadcast, and when they married, they left their careers and traveled the world for five months. Then, Allee, who grew up in Massachusetts, and Oliver, who grew up in New Jersey, found themselves missing a proper bagel.
Oliver had lived near Logan Circle since 2011, and in 2020, after looking around for the right restaurant space, they landed near neighborhood at 1017 7th Street Northwest, where the smaller space would become Pearl's Bagels. "We like the name — it sounds like it's someone's grandmother making bagels," Oliver says. As Pearl is the couple's beloved French bulldog, that's not the case. But the couple did get their hands on every cookbook that covered bagels while they searched for a way to make the perfect product. As they tested, tasted, and toasted, Pearl was alongside them. "She was always there," he says.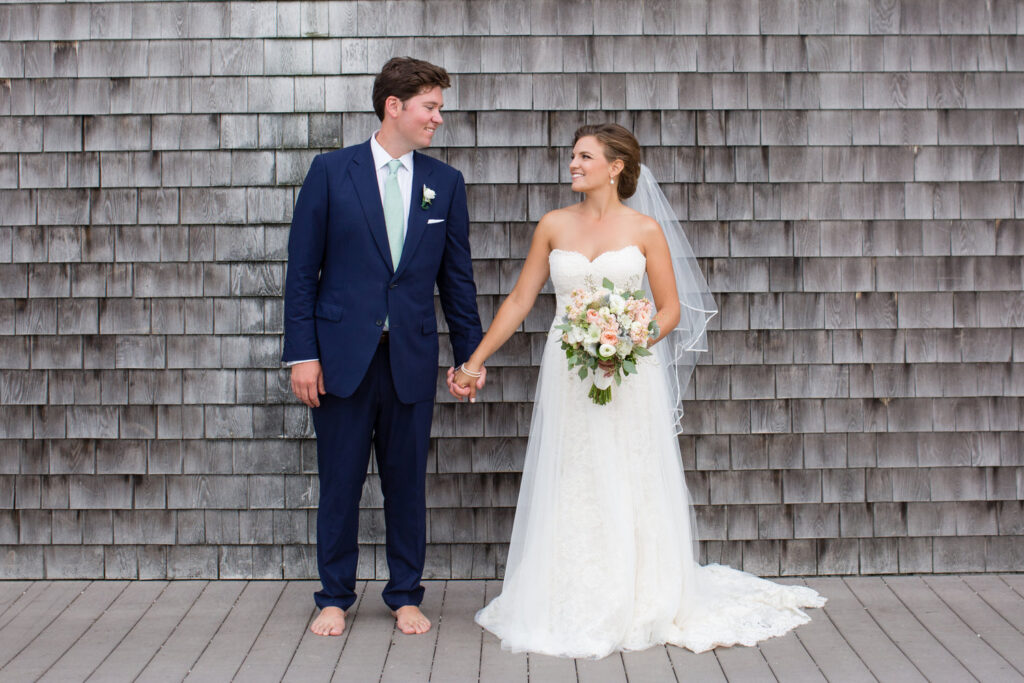 The approach they established and have maintained is to utilize simple ingredients: Every bagel relies on flour, water, salt, yeast, honey, and a bit of malt powder. Bagels are hand rolled, boiled in water with a bit of honey, then baked in a brick oven. The simplicity isn't the only thing that makes these particular bagels great. This is the only location for Pearl's, which means everything is made in the space and not distributed anywhere else, and Oliver says it will always be that way.
More of a sandwich person when it comes to bagels? The cage-free egg that goes in any breakfast sandwich will be cracked when you order it. That bit of freshness may seem minor, but combined with every equally cared-for step, it results in a superior experience.
As long as a customer likes bagels, they can be happy here. You can select from any number of sandwiches, or simply get a bagel any way you like it. The lox spread is wonderful, full of Ivy City's nova lox with dill and lemon. Nana's hot jalapeño cheese is a welcomed specialty, a recipe of Allee's grandmother, similar to pimento cheese but with jalapeños and cheddar (which certainly sounds like a better version).
Oliver says the griddle is used far more than what they expected when the kitchen was built, as breakfast sandwiches are the most popular item. One of the favored versions is the Frenchie, with ham, eggs, gruyere cheese, and Dijon mustard.
Any morning or midday you stop in here, odds are you'll find a bustling room. The few tables are occupied by people trying to carry on conversations as they bite into their bagels and wipe a bit of cream cheese from their mouths. The space is full of natural light, and the interior's gentle colors make the space airy and cheerful. You can order when you walk up to the counter, or take the pro tip: order online ahead of time for quick and easy pickup.
Last summer, Pearl's Bagels was among five businesses to receive funds from the DowntownDC BID's Streatery Assistance Grant Program, and today that beautiful outdoor space is replete of blooming flowers and full tables.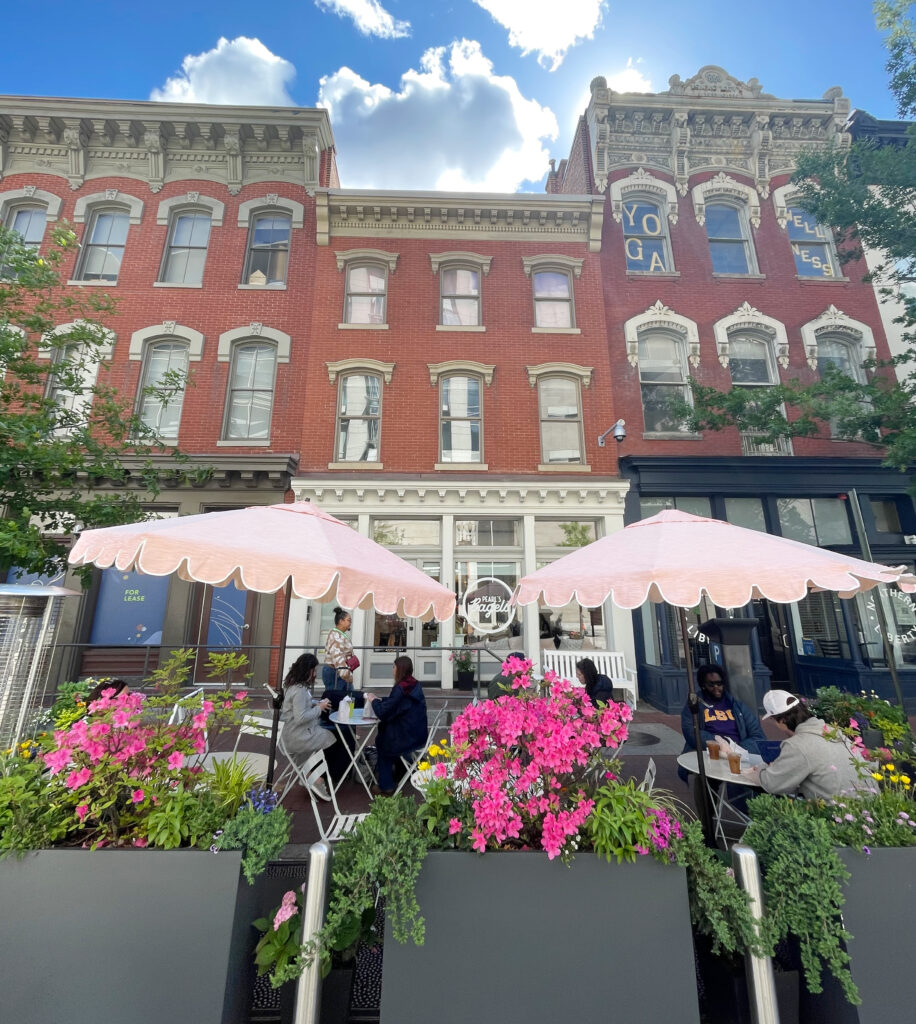 Oliver explains their proximity to the convention center helps, but notes they opened Pearl's in July 2020. They had taken their time developing the right bagel recipe and finding the space, and then the pandemic hit, halting their permits and opening. They were able to open their doors carefully, and were immediately busy ¬¬— not from convention-goers, but locals. "The residents around here are really what keep us going," Oliver says. Regulars come in multiple times a week, staff members know customers' names and their orders, and that special element of a true neighborhood restaurant shines through.
Pearl's Bagels is located at 1017 7th Street NW, and is open 8:00 a.m. to 2:00 p.m. daily.