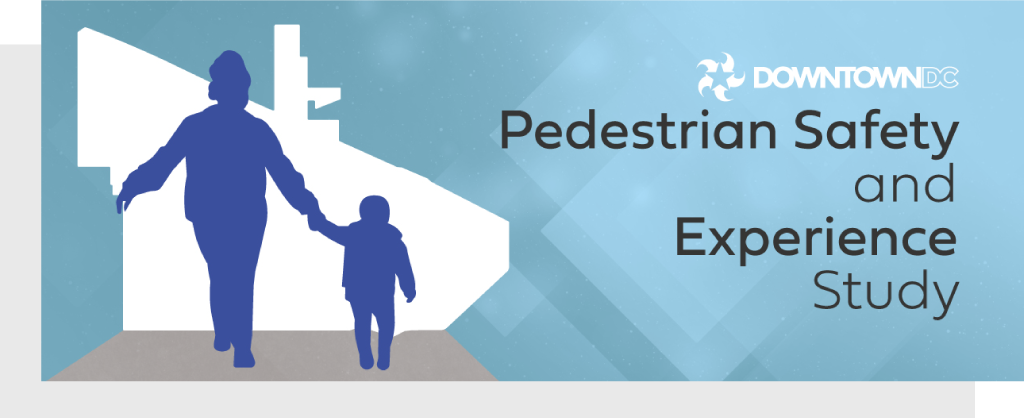 The DowntownDC Business Improvement District (BID) is working to create safe and accessible streets with dynamic and comfortable walking spaces with the DowntownDC Pedestrian Safety and Experience Study.
Thank you to all who participated in our survey. Through the online form and the 10 pop-up events, your experiences and thoughts are helping prepare the study, which will result in implementing three "quick-win" pilot projects downtown designed to improve the walkability of the neighborhood while also demonstrating the potential of a more walkable downtown D.C.
Demonstration projects are scheduled to be implemented in late spring 2023, concluding in late summer 2023. Toole Design Group is leading the study on behalf of DowntownDC BID.
---
Our first community meeting was held virtually on November 16 and served as a starting point toward the accomplishment of this study. Watch the full presentation and meeting below:
Stay tuned to this page and our social media for updates on the study.