As part of the District's demand-based parking pilot in Penn Quarter-Chinatown, the District Department of Transportation (DDOT) will be adjusting on-street parking prices on Monday, Nov. 6.
The pilot, which explores demand-based parking price adjustments as a way to reduce congestion and make it easier to find a parking space, encompasses on-street metered parking spaces in the area bound by H Street NW, 3rd Street NW, E Street NW, and 11th Street NW.
Prices range from a low of $1 per hour to a high of $5.50 per hour. See the diagrams below from DDOT for more details.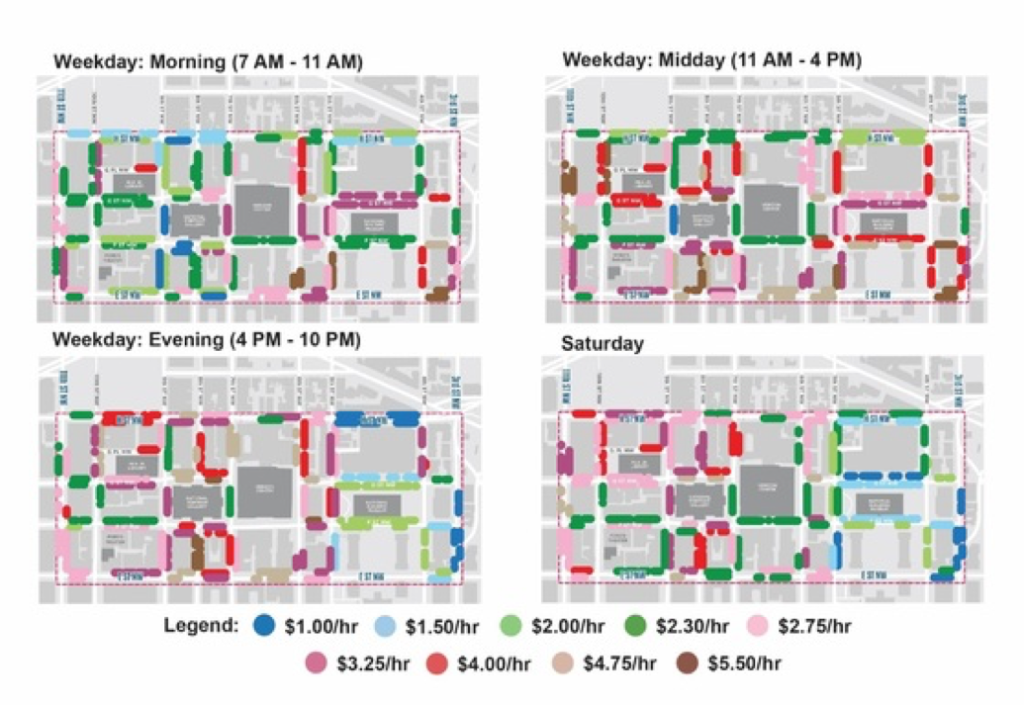 Prices vary block to block and by time of day. Generally, prices are lower on weekday mornings (7 -11 am) than they are during midday or weekday evening hours. Prices also vary widely from block to block; drivers may be able to find cheaper on-street parking just a few blocks away from their ultimate destination.
This price adjustment is the fifth regularly-scheduled change in price since the pilot kicked off last fall.
Travelers can access real-time parking availability information via the ParkDC app (via iTunes or Google Play), or by visiting parkdc.dc.gov.