The DowntownDC BID is deeply saddened to share the news that one of our beloved SAM Ambassadors, Lorenzo Sanders Sr., unexpectedly passed away on the evening of January 18.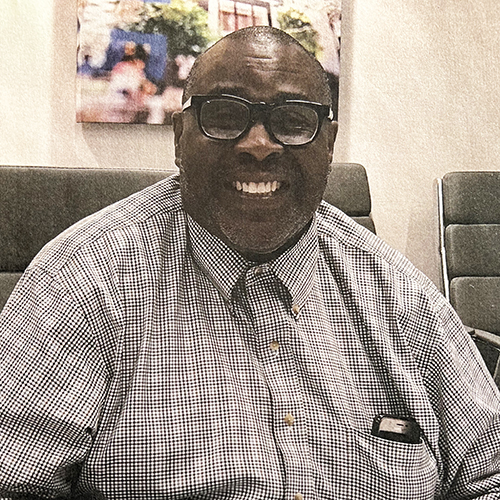 Lorenzo, a District resident who joined the BID in October 2019 and worked in a variety of capacities, was a passionate advocate and representative for the organization and the entire DowntownDC community, where he was known to many and beloved by many more. A friendly presence with a warm smile for everyone he encountered, Lorenzo demonstrated positivity, commitment, and the motivation to succeed, even in the face of challenging circumstances, such as the pandemic.
He was also a generous man, evident not just in his actions but also in how he chose to give to others. "This year has really humbled me and pushed me to be as good of a person as I can be," he said in December 2020. "I was assigned to the Downtown Day Services Center in March during COVID-19 to help the clients there, and that was one of the best things to happen for me as a person. I'm actually here serving the homeless population, so I know for a fact that the money people donate [to the DowntownDC Foundation] goes right to them for the Thanksgiving meal, supplies, coats, the food they eat. I'm here and I see how it makes a difference. That's why I donate."
The DowntownDC team already misses him terribly.
Over the coming weeks, we will add the fond remembrances of Lorenzo from colleagues, friends, and community members.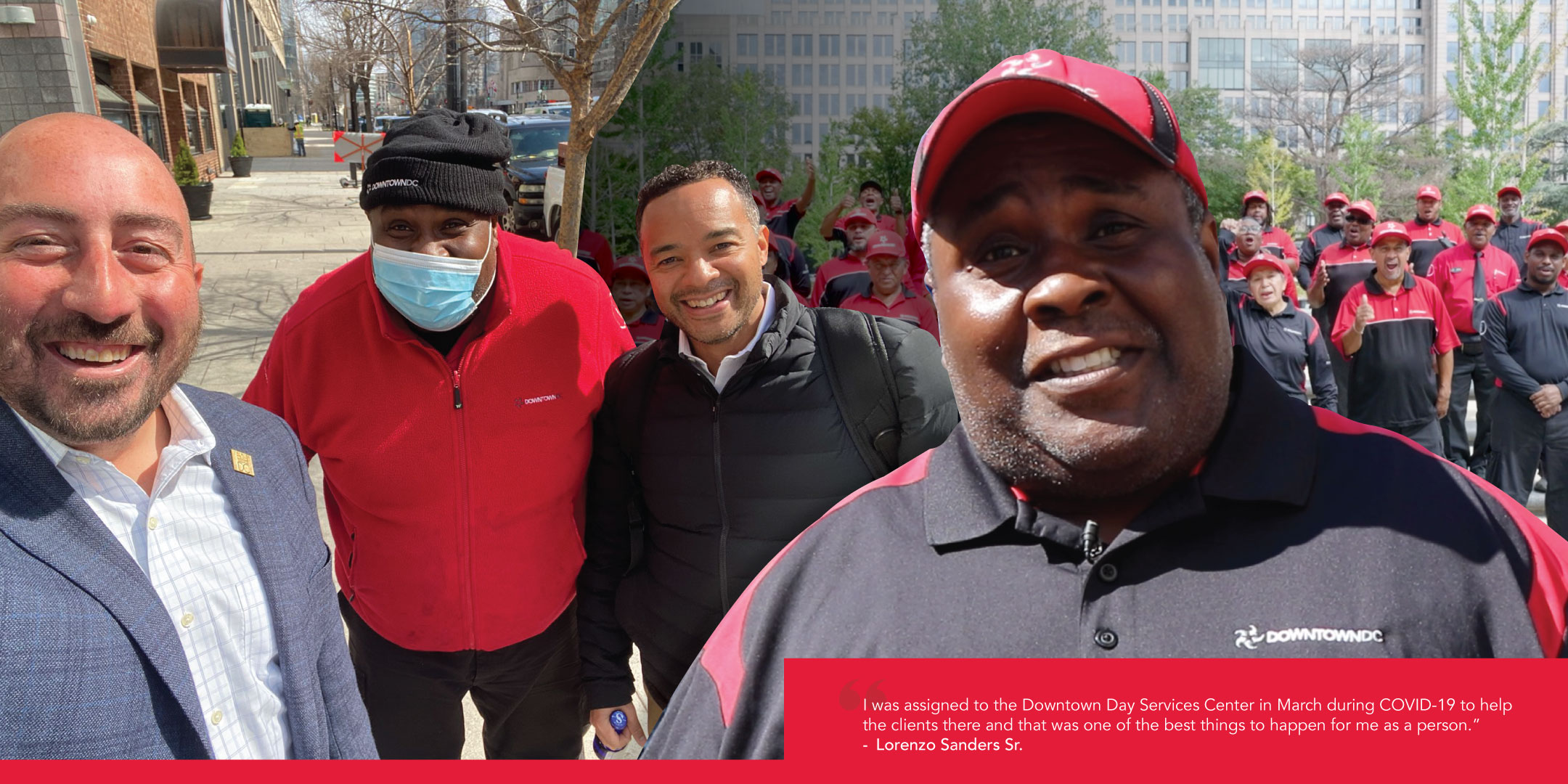 ---
I saw Lorenzo often around the neighborhood. He always had a hello and a smile. I will miss him."
John J. Falcicchio
Deputy Mayor for Planning and Economic Development
Lorenzo will be missed. His smile and upbeat attitude brought everyone up when he was around."
Susan Hampton
Deputy Director of Public Space Operations, DowntownDC BID
I first got to know Lorenzo during the peak of COVID-19 when he was outside distributing meals to those in need. His energy, enthusiasm, and devotion to service were so strong during those dark days that it made everyone take notice, and he carried that spirit even further in the following years with the BID. He was a great friend and supporter of the DowntownDC Foundation and our entire community."
Rachel Hartman
Executive Director, DowntownDC Foundation
Lorenzo was one-of-a-kind, even when things were going bad, you wouldn't be able to tell. He always had a smile, and his quiet demeanor gave a loud impression."
Ellouise Johnson
Senior Special Projects Manager, DowntownDC BID
I had the pleasure of working alongside Mr. Sanders during various seasonal BID events, including the Sculpt and Shape fitness series and Summer Flicks. Mr. Sanders was undoubtedly a leader who stepped up to accomplish any task set before him, and he did it with a smile and a positive attitude. He was a light whom I looked forward to randomly bumping into on my frequent walks throughout downtown. I enjoyed listening to his insights as to what was going on in the community and valued his perspective. Mr. Sanders will be a deeply missed member of the BID team, and I will always remember his light that I am grateful to have had the opportunity to experience."
Narrean Marsden
Social Media Associate, DowntownDC BID
I have so many wonderful memories of Lorenzo. He Loved us all, especially his grandkids and sons."
Kevin McKinley
SAM Supervisor, DowntownDC BID
Chief — a knowledgeable, diligent leader with a divine talent for helping, sharing, and caring. One who possesses an infectious gleaming smile with a rigid work style, cherishing each moment with growth and peace. Being one of a kind, to say the least. It was such an honor to know the colleague I called 'Chief.' My sincere condolences to the family of Lorenzo Sanders Sr."
Freda Mintah
SAM Manager, DowntownDC BID
Lorenzo was one-of-a-kind. His smile, his warm hugs, his love for family, and his commitment to his community inspire the best in everyone he knew."
Phil Telfeyan
Community Member
Lorenzo exuded light and peace. His smile always uplifted my day. May cherished memories be with his family and peers to celebrate the kind spirit he shared with us."
Remi Wallace
Senior Manager, Events & Strategic Partnerships, DowntownDC BID
Lorenzo had a joyous smile, he was always in a good mood and had a happy spirit. He enjoyed talking sports and binge-watching TV shows. He was a great employee who got along with others well and was always willing to go the extra mile. He will truly be missed."
Mike Williams
SAM Supervisor, DowntownDC BID