Walking along Pennsylvania Avenue between 4th and 15th streets NW, there's plenty to draw the eye: the handsome, if overly uniform, Neoclassicism of Federal Triangle, the eclectic mix of historic and more contemporary office and hotel buildings lining the north side, the wide roadway with its incredible viewshed as well as a popular two-way bike lane at the center.
But turn up 12th and walk through the entryway of 1111 Pennsylvania Avenue and you'll find creative vibrance throughout what would otherwise be a nondescript lobby. Here, resting on pedestals and easels and hanging on the walls, are works from Zenith Gallery. Established in 1978, Zenith has two locations, with the one in the upper Northwest serving as a kind of HQ.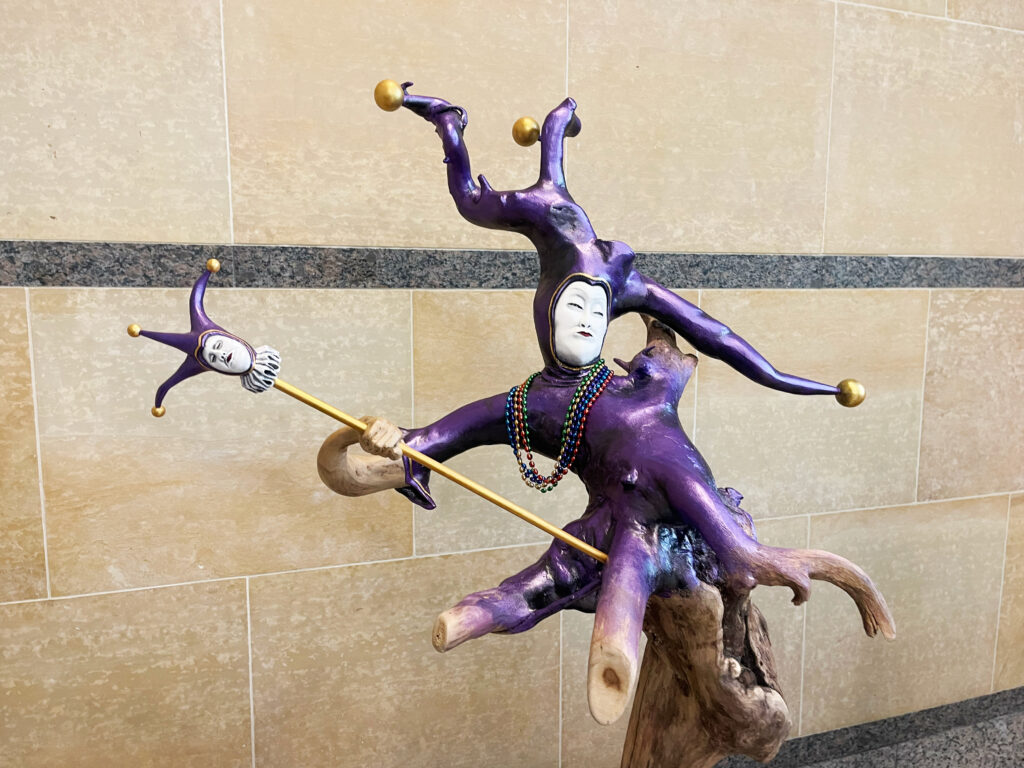 Longtime District resident Margery Goldberg first opened a studio/gallery in Georgetown, and she celebrates 45 years of sharing art this month. Originally from Rochester, New York, Goldberg grew up inspired by her father, who excelled in advertising, and started sculpting in childhood: "At age 10, I knew what I wanted to do. I never realized people had no idea what they wanted to do," she says. But for her, it was clear. Even in high school, when she wasn't allowed to take woodworking in high school — "because I was a girl," she notes dryly — Goldberg persisted, eventually earning a B.A. in fine art from George Washington University. She developed her artistic style, diving into large-format woodworking, both for her own vision as well as for commissions.
Goldberg maintained her Georgetown space from 1973 to 1977, when a severe fire destroyed it. She moved to a building with other studios near 16th and O streets NW, a block of creativity she describes as a wonderful space for artists and their work to exist together and thrive. Unfortunately, the space closed in 1986 after a zoning case. From 1986 through 2009, Zenith was on 7th Street NW in Chinatown before its move to Pennsylvania Avenue.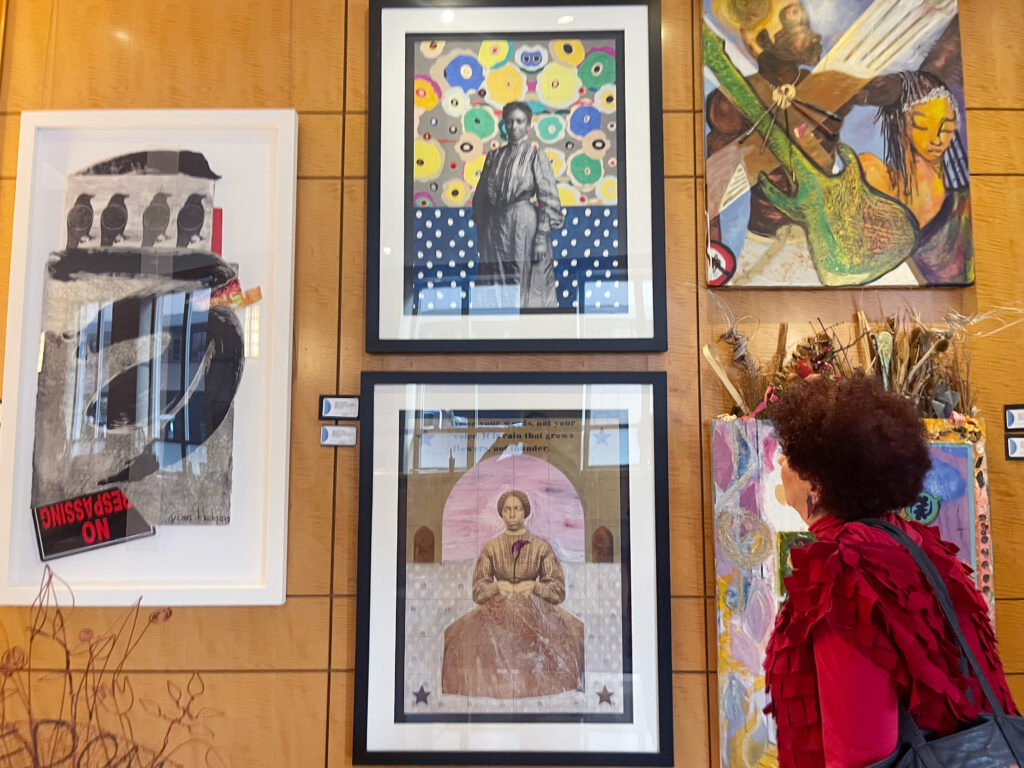 Then and today, you may see Goldberg's work in her galleries, especially the one on Iris Street NW, as it's her home, but you'll definitely encounter a range of pieces from other artists, all personally selected by Goldberg. Walking through the downtown gallery, she excitedly rattles off details of each artwork along with the artist's story, from the intention behind a piece to the exceptionally unique creative approach they may have. "You will not find depressing work here," she says. "I like art you can feel and touch." And it's an education to walk and talk with her, as Goldberg easily recounts incredible stories of D.C., shares pictures of her own work ("I'm a lady with a chainsaw," she likes to say), and moves around in eclectic clothing ("I only wear wearable art").
Goldberg is also the executive director of the Zenith Community Arts Foundation, which operates the Mobile Wood Shop that teaches skills to a new generation of woodworkers and carpenters. The foundation's Pre-Apprenticeship Carpentry Training is also offering Ballou STAY Opportunity Academy students a rigorous program in Ward 8. So while Zenith Gallery celebrates 45 years, there are many decades' worth of artwork yet to come thanks to this icon of the D.C. arts scene.
Zenith Gallery is located at 1111 Pennsylvania Avenue NW and is open 8:00 a.m. to 7:00 p.m., Monday through Friday, and 8:00 a.m. to 4:00 p.m., Saturday. Enter on 12th Street NW and knock for entrance.