There's a reason Gallery Place has that name: it was once home to numerous art galleries and venues. The downtown art scene looks quite different today, but thankfully, Touchstone Gallery is still going strong after nearly half a century.
Launched in the Dupont Circle neighborhood in 1976, Touchstone moved to Penn Quarter in 1995, and then to its current home, at 901 New York Avenue NW, in 2010. On the movable walls of this custom-built space, you will find new works every month: One side includes thematic pieces, while the other includes work from the gallery's member artists. Do walk in to discover new-to-you art; don't walk in expecting to see all the pieces hung at eye level.
At Touchstone, all types of media are accepted: "As long as it fits through the front door — that's our only limitation," says Abbey Alison McClain, the gallery's executive director.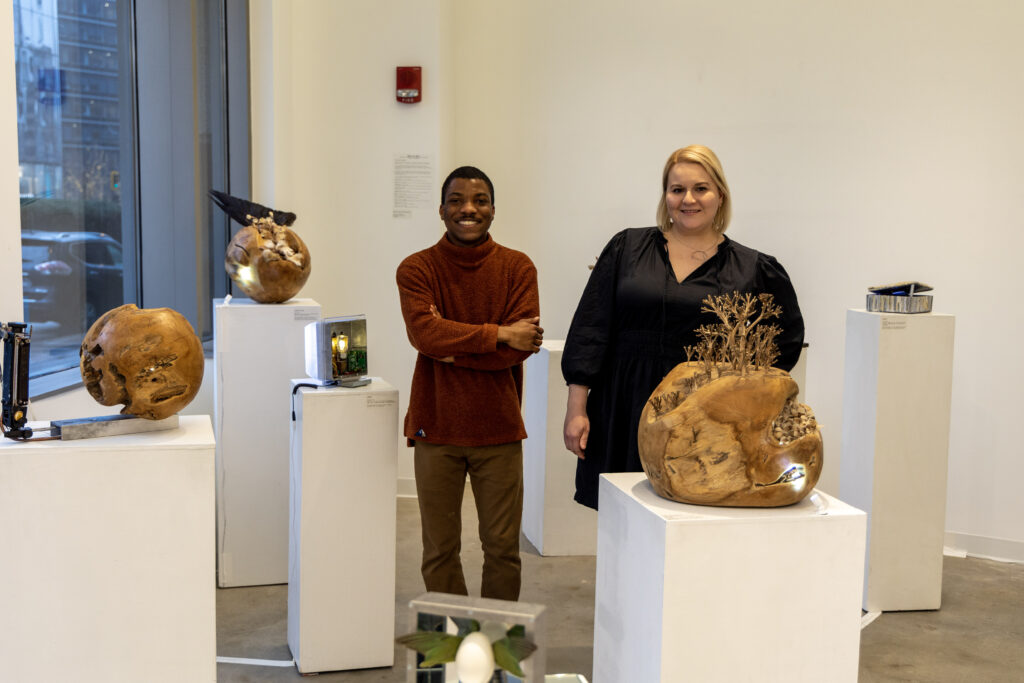 Currently, there's a fascinating exhibit, up through February 20, featuring artworks created with or influenced by technology. You'll find some mind-bending pieces, whether that's art hung on a wall, items that move on their own (and surprise you with an unexpected action every few minutes), or objects that light up when you pass by or touch them. There's one work with an abstract, seemingly static, blue image on an iPad and headphones next to it.
"The art is the sound," McClain says.
Other works are 3D-printed sculptures or AI-generated images translated into hand cross-stitch. The multiple levels of the theme, brilliantly expressed through individual pieces, will make you think differently.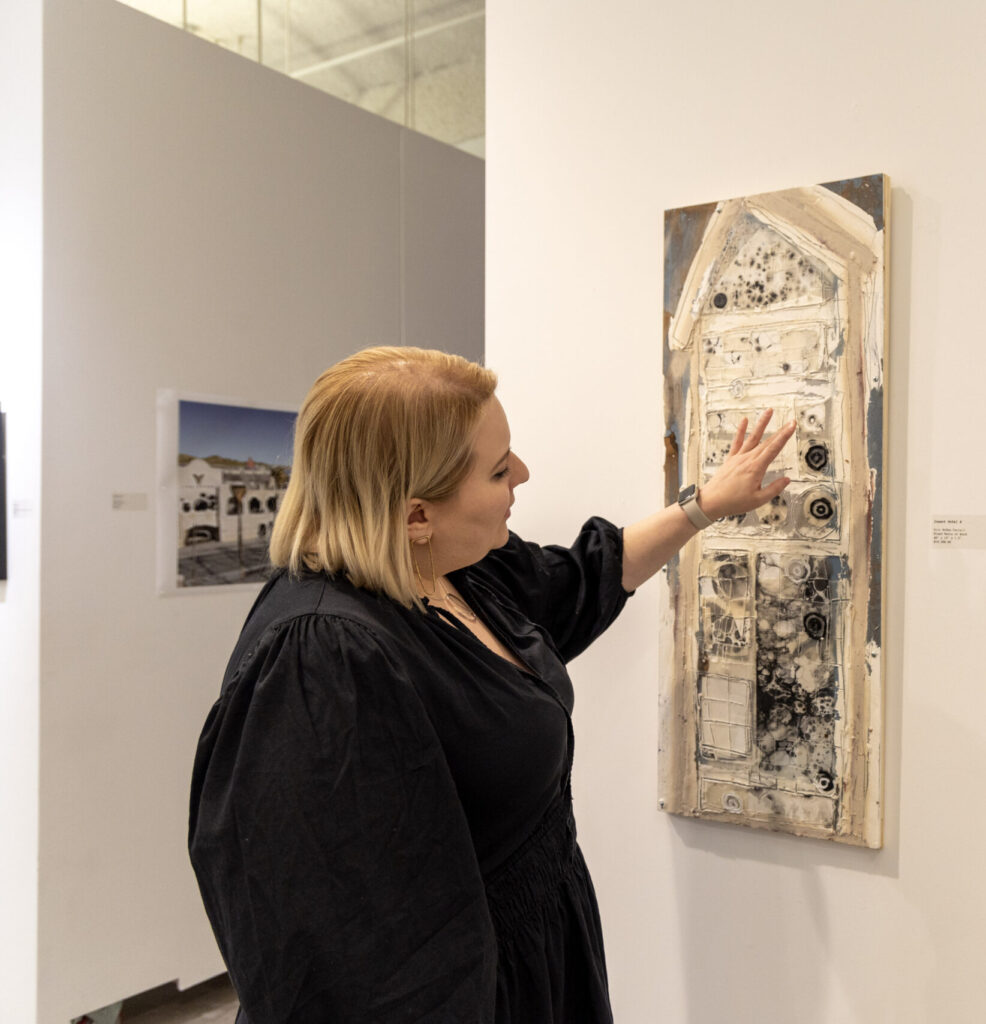 You can find member artists' work on the other side of the gallery, in all types of media and revealing personal expressions. Touchstone is an artist-member-owned operation, so each piece comes from a local, juried professional artist who also has a stake in the business. In fact, any person you talk to here during business hours is bound to be an artist themselves.
Work throughout the gallery changes regularly, and nearly every item is for sale. McClain already has fantastic plans in the works for the rest of 2023 — be sure to follow the gallery's events to catch exhibit openings.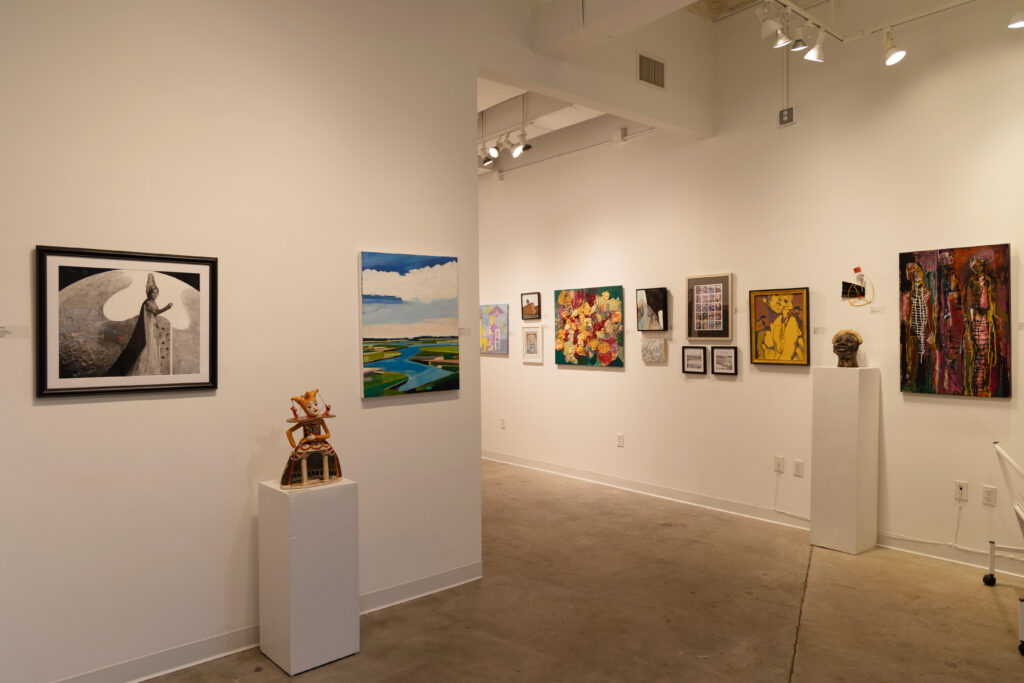 Artists who live in the DMV are welcome to apply to be a Touchstone member — and all are welcome, no matter their experience, age, or career. As McClain says, "Art can be a great second or third act for someone."
Touchstone Gallery is located at 901 New York Avenue NW and is open noon to 5:00 p.m., Wednesday through Sunday.