On the southeast corner of F and 10th streets NW stands a four-story building that faces the intersection and boasts beautiful red brick and green, cream, and blue trim. Its French Second Empire architecture is striking, as is the clothing found inside the ground floor store — items that aren't just fashion, but artistic expression.
Peruvian Connection opened at 950 F Street NW in 2006 and has been in business since 1976, after Annie Hurlbut was researching anthropology in Peru. At the time she was a 19-year-old Yale student, and she fell in love with the hand-woven mantas and ponchos she discovered in the markets of Cuzco, the ancient capital of the Incas.
When she returned home with a sweater for her mother in Kansas, the idea of Peruvian Connection came to be. Annie started importing a small range of sweaters, selling them from her home. Soon enough, they would land in high-end specialty before she would open her own brick-and-mortar stores. The company now has six storefronts in the U.S. and one in London.
"One of Annie's things has been that when you come to her store, it feels like her home," says Laleh Pirnia, regional operations manager and store manager for the D.C. location. "It actually looks like her home." Clothing is on display among cool-toned furniture, handpicked by Hurlbut from travels. Light flows in from the floor-to-ceiling windows, illuminating the Andean textiles' vibrant colors.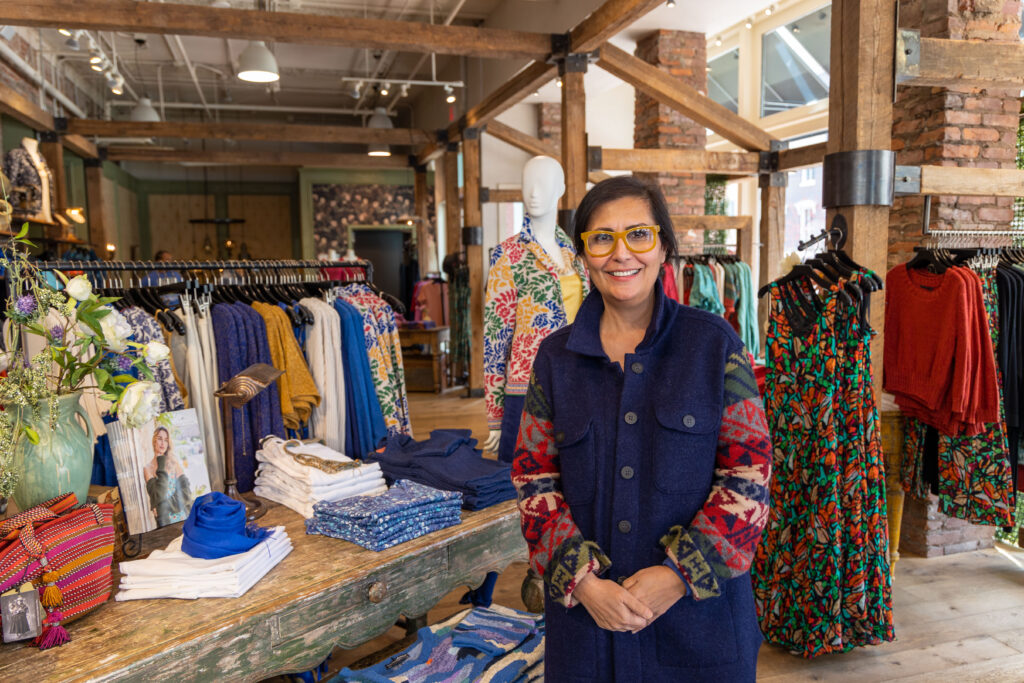 Pirnia explains that while online shopping is easy and accessible, there's much more to understand when experiencing this line in a store. These are long-lasting products, she says, including handmade products and house-created designs. "It's all about touch and feel," she says. For instance, a crochet top looks beautiful and simple at first glance. But closer examination reveals details from the work of the four or five artisans who took 140 hours to make it by hand. Even the yarn is hand painted, so it doesn't fade like other products. "It's a piece of art," Prinia says.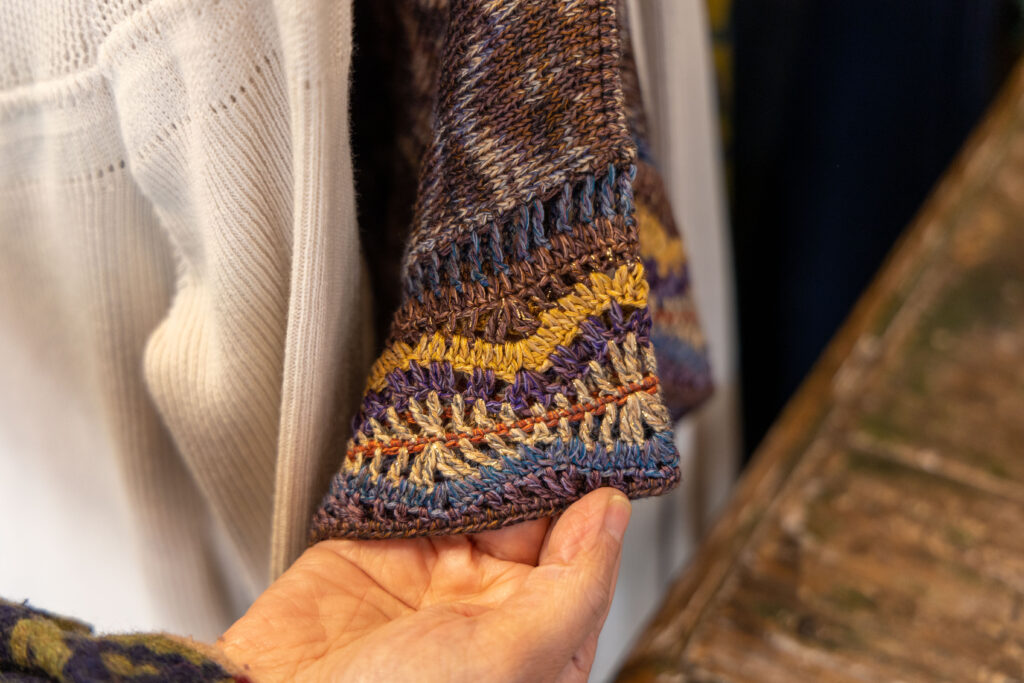 Designers across the U.S. draw on historical designs, colors, and materials for their creations in Peruvian Connection's lines, aiming to nod to the past while creating original, modern garments for how women live and work today. Their sketches and designs are then sent to Peru, where designers work alongside artisans to create the items you see hanging in this F Street store. Each piece of clothing's tag even includes the signature of the artisan who crafted it.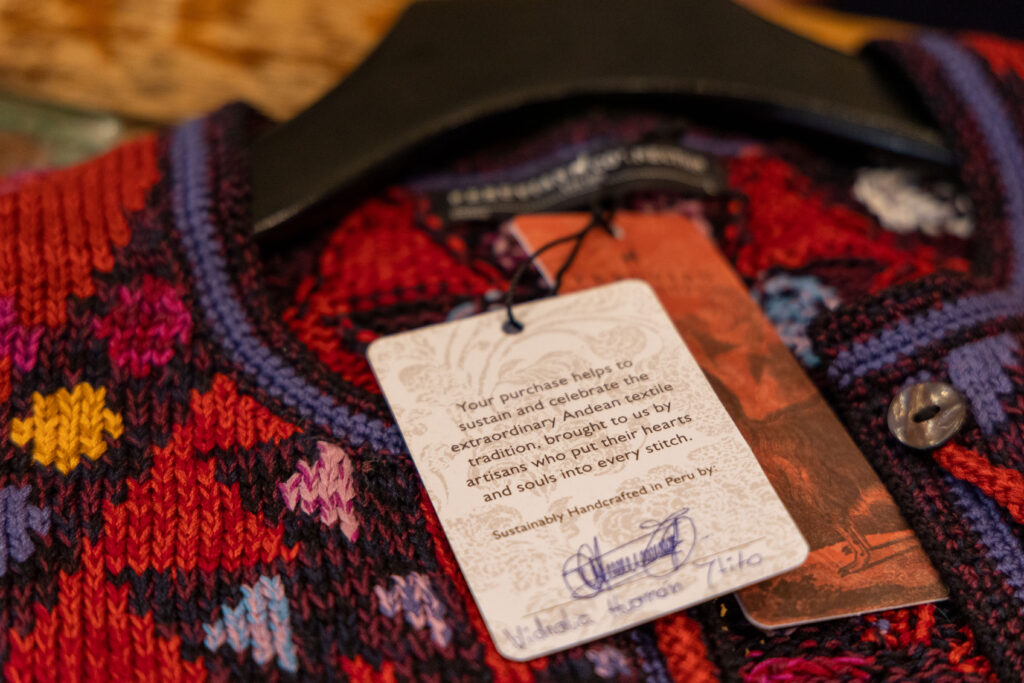 The main floor of the store is full of clothes for women, with a few smaller tchotchkes closer to the register, such as appropriate little alpaca figures. There's also bedding and table linens. In the finished-out basement is a bed display and some sale items that are worth a little trip down the stairs, even if it's just to see more of Hurlbut's hand-picked decorative items, such as a display of green plates from across the world hanging on one wall.
It's one thing to shop online and imagine what something may look like on you, but with products such as these, it's a game-changer to see and feel them in person, from the look of the hand-created work to the feel of that Peruvian pima cotton. The latter produces even a classic, simple T-shirt, one that's wonderfully soft, brilliantly vibrant, and exceptionally durable. "Once you wear pima cotton, you don't want to wear anything else," Pirnia says.
Peruvian Connection is located at 950 F Street NW and is open from 10:00 a.m. to 7:00 p.m., Monday through Saturday and 11:00 a.m. to 6:00 p.m., Sunday.