The fourth course arrives at the table, plates placed simultaneously in front of you and your fellow diners. The server goes through the list of ingredients, noting where some were sourced and how the chef came to create the dish. So far, each course has transformed your thinking, excited your palate, and created conversation. Also, it all happens to be entirely plant-based.
Elizabeth's Gone Raw, at 1341 L Street NW, has been offering tasting menus since it opened nearly 13 years ago, but doing far more than simply serving vegetables. The dishes are incredible, thanks to the creativity and skill of chef Francisco Hernandez, who has been providing plant-based experiences at the restaurant for a dozen years. "The focus is really creating an environment in which everyone can feel comfortable. You don't have to be vegan, you don't have to be vegetarian. Just come and try this amazing food," says proprietor Elizabeth Petty.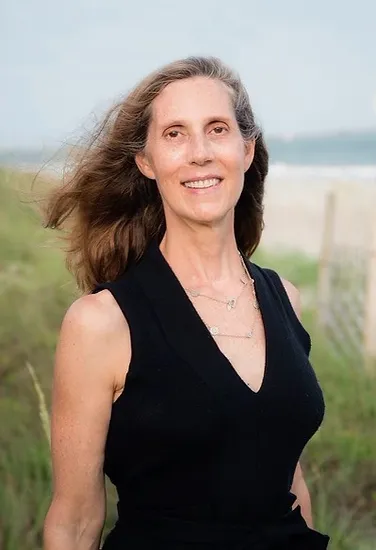 Petty hasn't focused her fine-dining establishment in this niche because of a fad, because the vibrant plants make for good Instagram photos, or because it offers an alternative to butter- and salt-rich menus. It's because her life was changed: first by a diagnosis, and then by focusing on what helped make her better. "I was diagnosed with breast cancer 14 years ago. I had 18 chemo treatments, three weeks of radiation, an infusion drug for a year and a half. After my bilateral mastectomy and my first chemo treatment, I came across this woman by the name of Chris Carr," the author of Crazy Sexy Cancer. Petty sat on the floor and read the entire book, which is about healing oneself through diet. "That was it," she says. "I was done and forever different."
Petty took "everything" out of her diet — including gluten, sugar, caffeine, and wine — and ate about 80% raw vegetables for two years while she healed. Yet even as she was recovering, Petty was working: She had purchased the now 37-year-old Catering Company of Washington in 1990. In that time, she had moved the company into the building on L Street, a former Muzak recording studio space she purchased in 2004. (Which has a delightful story of its own: The prior owner happened to be the father of Petty's best childhood friend.)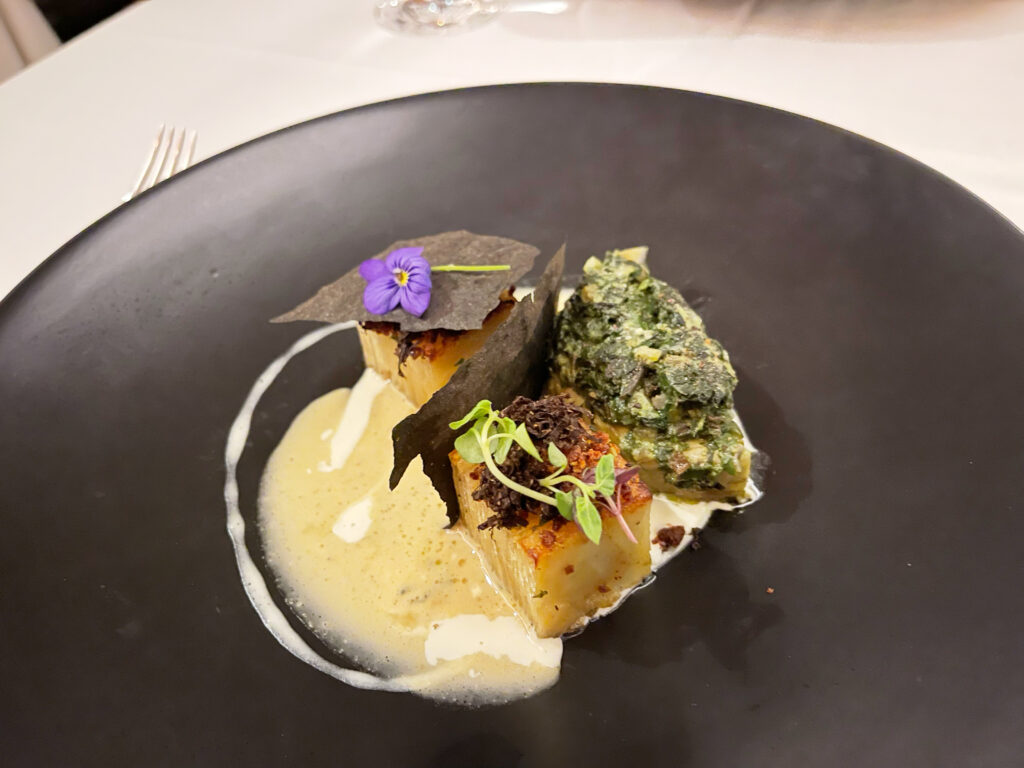 But while going through treatment, continuing the catering company looked less certain than before. "I thought maybe I should sell the business, sell the building. It's awfully stressful, and stress is a big part of every health challenge," Petty says. "But I was down at Hippocrates [Wellness] in a yoga practice and sort of had this epiphany, and I decided I wanted to go back to D.C. and defy all the stereotypes around vegan food, and do it in a nonjudgmental way where we don't criticize other people's choices that they make but allow a platform where we can educate in a pleasurable way if people have questions. I was able to speak to it more knowledgeably without forcing it on anyone."
From there, Petty explored creating a fine-dining experience focused on raw cuisine — a chef's tasting menu that would be interesting, intentional, and plant-based. "I was open once a month because I didn't think anyone would come," she says. But the diners did come, enough for her to then open every Friday, then every Friday and Saturday. Now, the restaurant is open every Thursday, Friday, and Saturday, and while the menu is vegan, it does include cooked foods.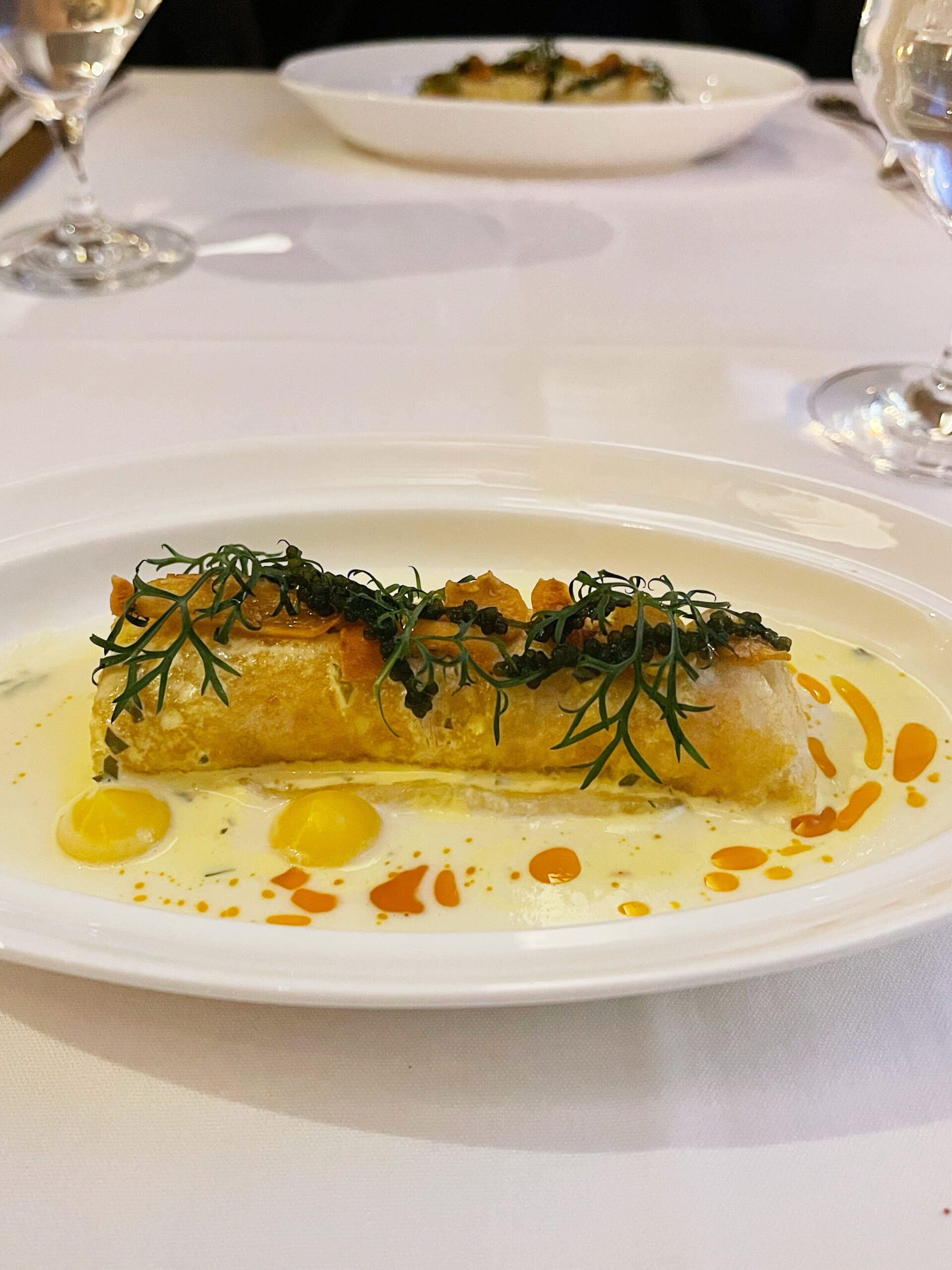 "Is this meal something I would eat every single day? It's absolutely not, it's a luxury thing," Petty notes. "I'm still going to eat a lot of avocados and microgreens, but I think it's really important for people to recognize that you just simply don't have to eat meat, and you don't have to eat dairy, you don't have to eat seafood. If a diner comes here and feels, 'I'm going to eat grass-fed meat now,' that's amazing instead of from a factory farm. We have to start somewhere. You might come here, and it doesn't change you in any way; you might just have a nice experience. It's certainly not trying to change the world, but I am trying to give diners a pleasurable experience where they can feel that they've had a healthy, nutritious, fine-dining dinner."
The menu, a six-course tasting experience, changes every two months. (Expect a new one on April 13 for spring.) Chef Hernandez uses truly incredible ingredients to create dishes you haven't experienced before, and the set menu is created in such a way that it's best for digestion, Petty says. So while a fantastic tasting menu elsewhere filled with rich food may make you feel full and possibly a bit tired, here, you can feel satisfied, fueled, and well after the final bite of the dessert course (which could come with impossibly good vegan chocolate, by the way). While the dining room is upstairs in this Federal-style townhouse, the first floor is dominated by a spacious kitchen. But in front of that is a small bar you'll also want to experience. Don't sleep on the interesting wine list, and there's a full bar. Plus, you can get some menu items à la carte here.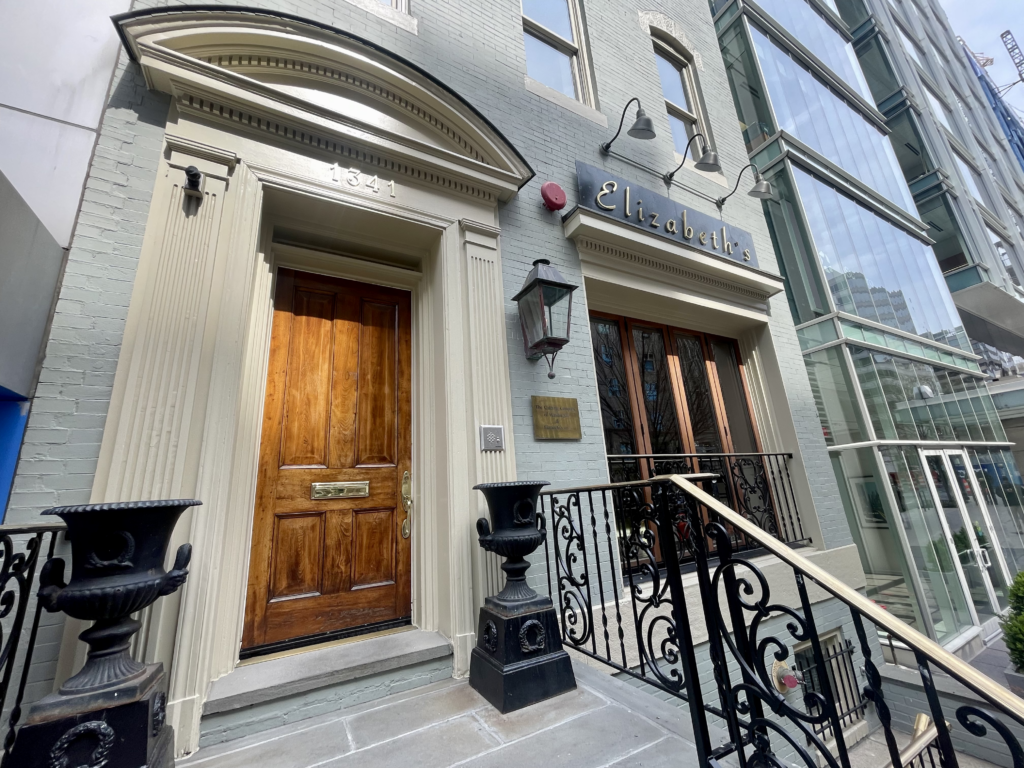 At the bar or upstairs, Petty hopes to have a welcoming space, whether people have never set foot in a fine-dining establishment or people long for an old-school experience. "I think it's really fun to try to redefine fine dining, and what does that look like: It's really important to make people feel comfortable," she says. That means you get new silverware with each course, and you can use whichever flatware piece you prefer. That means you can walk in with a neck tattoo and not feel judged, because your server may have a sleeve of beautiful inkwork themselves. All are welcome, and you can feel it in the space, even with the non-stuffy (and decidedly non-Muzak) music playing overhead. But the fine dining experience still comes through in the impeccable service and unforgettable dishes.
Elizabeth's Gone Raw is located 1341 L Street and is open from 5:00 to 11:30 p.m., Thursday through Saturday.