The Carnegie Library at the heart of Mount Vernon Square is a striking Beaux-Arts structure, dedicated in 1903. A spacious, naturally lit Apple store fills the main level, but on the upper floor is an organization older than the building. Founded in 1894, the DC History Center is a must-visit, especially for District residents, as it aims to deepen the understanding of the city's past to connect, empower, and inspire. It's the only community-based nonprofit focused on the District's history, and whether you're looking for general information or seeking local familial history, this organization will help you dive into all things D.C.
"Even when we were founded, there was a sense that Washington was changing quickly and there was a need to preserve the records of Washington," says Laura Brower Hagood, executive director of the center. "We started as a collecting organization very early on. Our library and our collections, 90% of which are stored here on site, represent that effort to capture local D.C., focusing specifically on neighborhoods, the built environment, transportation, and planning, but also looking at family history and institutions of faith, businesses, and social life. So, we are all about local D.C. If it's about presidents and first ladies, that's another organization."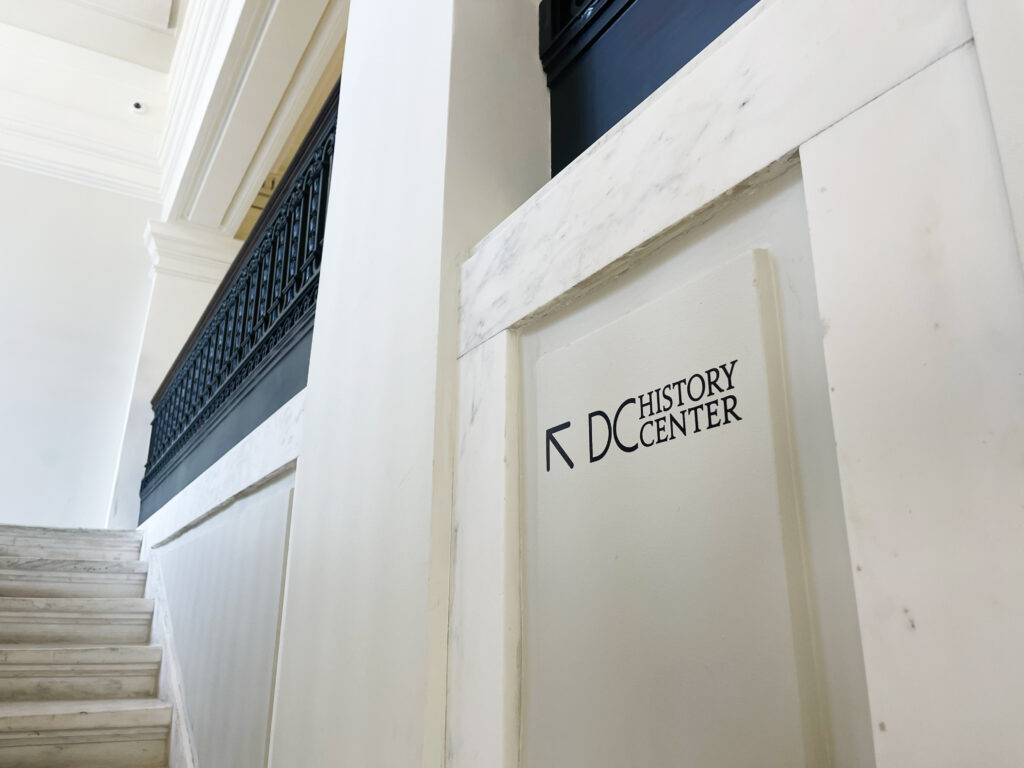 To get to the center, walk through the building's south entryway and take either of the beautiful staircases you'll see before you. On the second floor, to your left, is the Big Picture exhibit, where the center has recently added a home rule component to the super-sized panoramic photos of the. city's history; to your right is the library. Straight back is a great place to start: In this darker hallway are interesting artifacts, such as a debutante's scrapbook. "They represent a snapshot of a certain society in a certain moment in time," Hagood says. "That turns out to be really useful from a research and historical standpoint."
Opposite these plexiglass boxes is a wall consumed by a spanning picture of the area around the Duke Ellington Memorial Bridge. On top of that is a 40-foot wide, panoramic timeline of D.C.'s history, aligned with major events in national history and political representation in the District. It's a perfect place to absorb history without diving into thick books or deep paragraphs, Hagood says.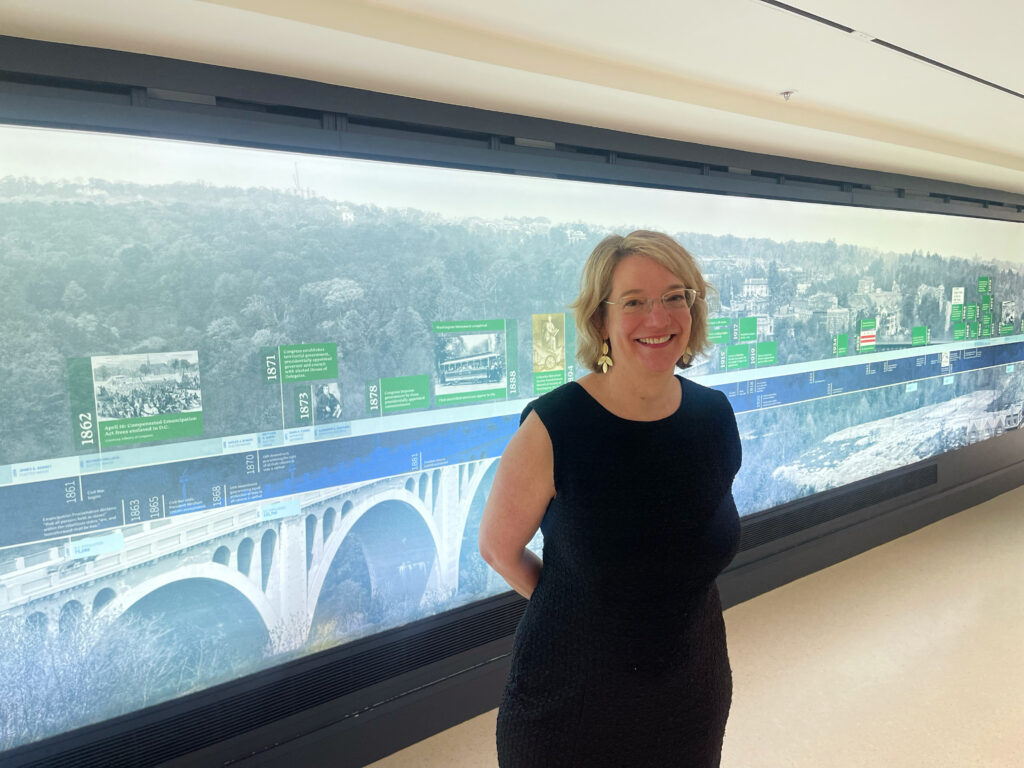 Some may already know enough District history to satisfy themselves, but if there's something specific they need more information on, that's where the center's Kiplinger Research Library comes in. "Basically, the way it works is people typically come to us wanting to research — whether it's their family, house, neighborhood … really any topic. And you don't have to be a researcher, you can be any community member. If you have an interest, you're more than welcome," Hagood says. The center is open for appointments on Tuesdays and Thursdays, and the process is like that of the Library of Congress: When you make an appointment, you explain what you're seeking, a librarian pulls items for you, and you're able to explore them during your visit. It's not a circulating library, so you need to consume what you need while at the center, but you can also peruse the short stacks around the room to continue your research.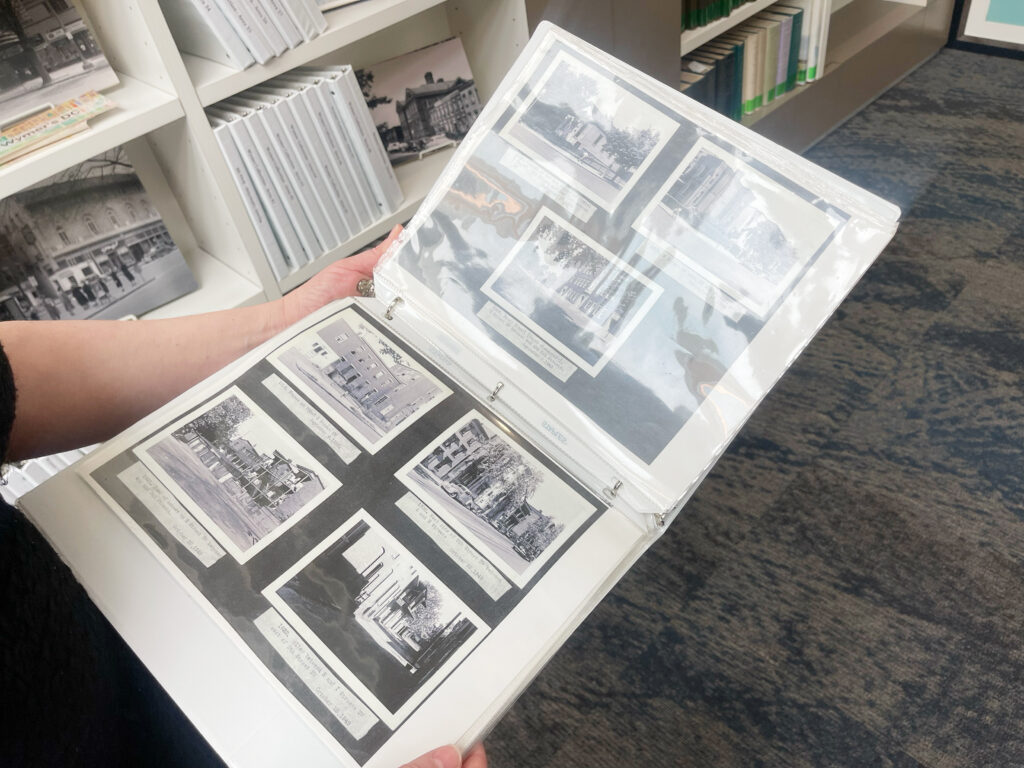 Hagood has been at the center since early spring 2020, a season we all remember quite easily. She says that the forced downtime provided the opportunity for the organization to refocus. At the time, it still had its original name: the Historical Society of Washington, D.C. It ended up with a new brand, mission, vision, values, and bylaws as the DC History Center. "We really started fresh. It was a really important time in terms of looking at our work through a justice and equity lens and, really, Washington history is all about the history of equity and race — that's what we do," she says. "So, we were really talking about that and sharing experiences and learning about what best practices were in the field. We learned a lot."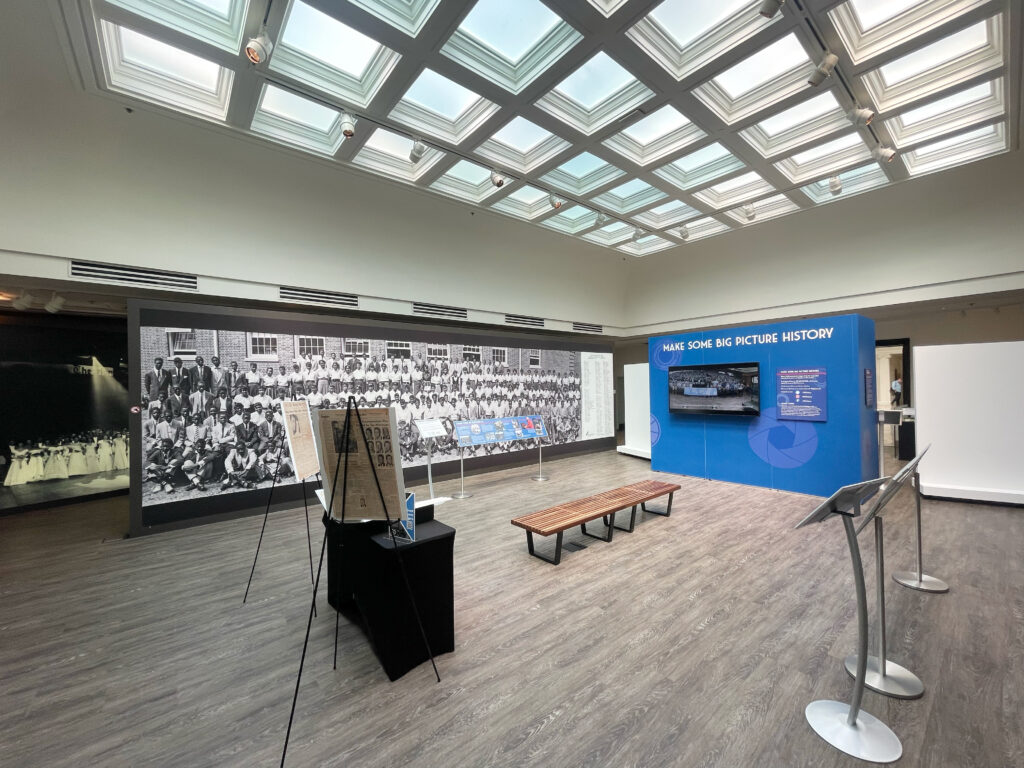 The Carnegie building was D.C.'s main library until 1971, after which its future was undetermined. Different efforts were made over the decades to turn the historic structure into a center of activity, but nothing ever seemed to take root. As part of its move into the building, Apple made thorough renovations, inside and out, from 2017 to 2019, and both the store and the history center reopened in May 2019 — and both had just under a year for people to walk through the doors before the pandemic shut everything down.
"Many people did not have a chance to come see the building and the renovation, and this has historically been a very important building in the community because it opened as an integrated building and stayed that way, which made it always welcoming for all of Washingtonians," Hagood says. "Many people have very precious memories here, and so we wanted to build on that legacy of creating a space that connects people to learning and knowledge and is welcoming to all."
While the center is anchored in the library, its vision is to serve communities across the city, which is why it offers both K-12 and adult programming. Its annual D.C. History Conference, which takes place at the Martin Luther King Jr. Memorial Library, will mark its 50th year in 2024.
Whether or not you want to dive into words in the library or explore the panoramic exhibit, do make time for the gift shop, one of the best destinations for all things D.C., including books, journals, lapel pins, art, clothing, and even socks. So should you need to discover just how many generations your family goes back in the District, desire to see close-up photos of the city's past, or crave a new, awesome tote bag to celebrate your love of D.C., this organization is worth exploring.
"I think a lot of people don't know that we're here because we were so new before the pandemic — so we're sort of like the best-kept secret," Hagood says. "But we really don't want to be a secret anymore."
The DC History Center is located at 801 K Street NW, is free, and open from noon to 7:00 p.m., Thursday and Friday, and noon to 6:00 p.m., Saturday and Sunday.