There are plenty of reasons why people love tacos. One example: A perfect, house-made corn tortilla that serves as a vehicle for fresh and flavorful ingredients, creating a perfect hand-held meal.
Even better? When those delicious bites are actually good for you.
That's the mission behind Chaia Tacos (615 I Street NW), which sells 100% vegetarian tacos, enchiladas, quesadillas, and more. And it's been the mission for founders Bettina Stern and Suzanne Simon since they started selling tacos at the FRESHFARM White House Market in 2013.
"We just hit it out of the park," Stern says. "The timing was right for tacos."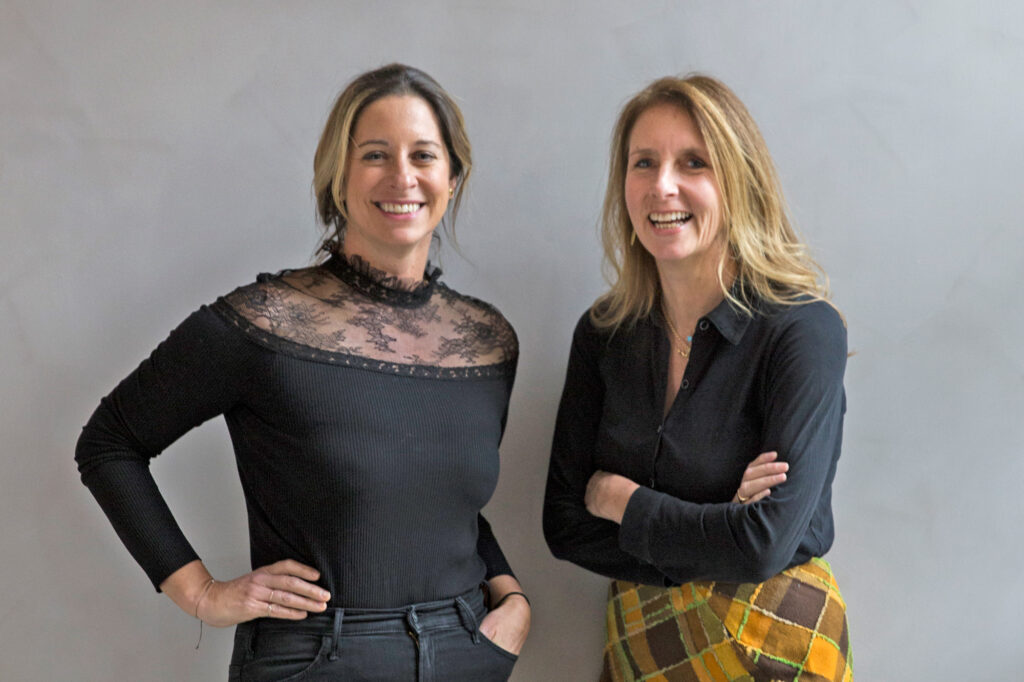 Stern and Simon, both District residents, kept bringing more food to make their all-vegetarian tacos, which consistently sold out. Then they tested different audiences at the FRESHFARM Dupont Circle Market. When that proved equally successful, they were able to open their first brick-and-mortar restaurant in Georgetown in 2015. Their second location, in Chinatown, opened in 2019.
"We walked into this potential space, and the light is just incredible — it's really beautiful," Stern says of the DowntownDC location. "There is a lot of concentration down here of people who live over in Mount Vernon Triangle, development has happened, and it was concentrated business. We wanted to be a healthy and different destination."
VIDEO: Step inside Chaia Tacos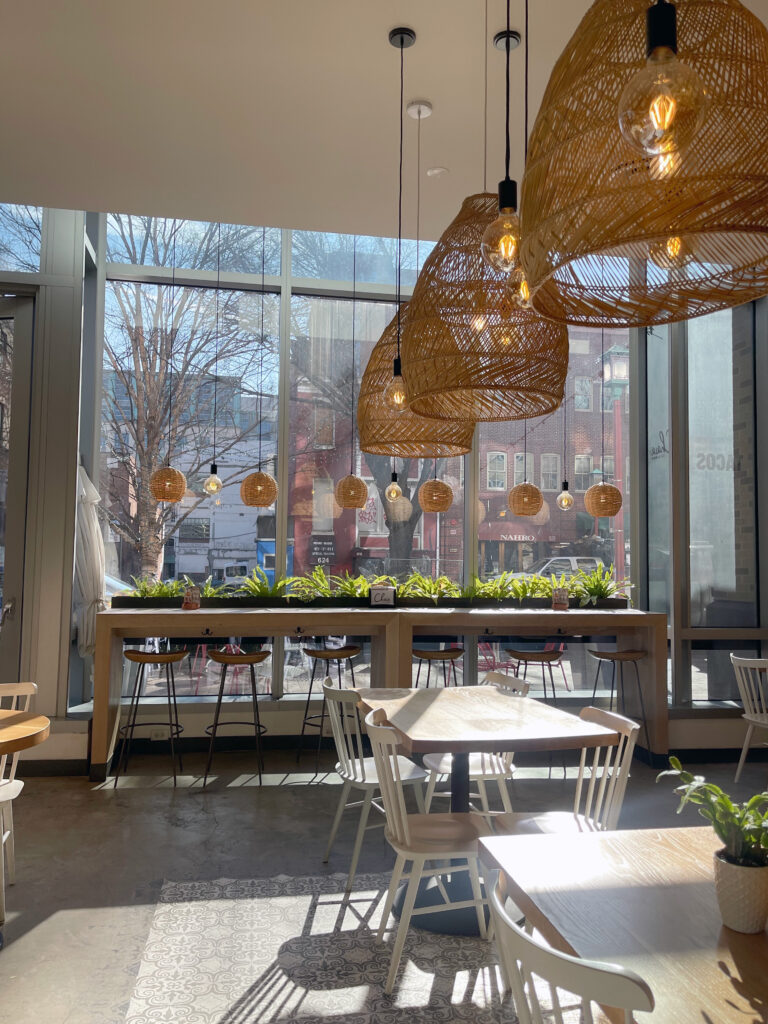 How they achieve that is through vegetable-packed tortillas that offer flavors you might not expect. Braised mushrooms are rich with umami flavor and add a meatier texture to a taco topped with feta, salsa rosa, and cilantro. Smoky collard greens are complemented by queso fresco, paprika salsa, and watermelon radish. And butternut squash that's roasted to perfection pairs wonderfully with goat cheese, chipotle yogurt sauce, and mint.
And in case you're wondering: There aren't any meat substitutes at Chaia, just clean, cooked vegetables. "I like to say that I'm on a mission to get people to eat delicious vegetables," Stern says.
All people, that is: vegans and vegetarians, those who are vegetable-curious, and even those who prefer their tortillas filled with juicy barbacoa. The flavors at Chaia can help shift perspectives, and the chef-designed menu items make for easy decisions. No need to overthink it — just try a few things.
Enchilada options also use those excellent tortillas, with options including black bean or braised mushrooms. Even better is the quesadilla, with corn tortillas griddled to a crispy exterior and melted cheese inside. Whether you choose the cheese alone or with mushrooms, you won't want to share this.
Drinkwise, try the house-made iced hibiscus tea with a bit of local honey and fresh mint or the seasonal shrub, a natural soda. Looking for more? Complement your meal with beer or wine, or go for a taco-appropriate cocktail, such as a margarita or Paloma.
Whatever you order, you can see it being made in the open kitchen — an intentional design. And this light-filled space where you can easily get your meal quickly to go also has WiFi, comfortable seating, and pleasant, unobtrusive music. That's also not by accident: The dining room was created to be a place where people can linger, Stern said. Sit back and relax, stay and work on your computer, or extend lunch a little longer. Whatever your reason may be, Stern and Simon have created Chaia to be a little escape. And that, coupled with tacos boasting fresh and flavorful vegetables, could make you forget about meat. At least for a little while.
Chaia Tacos, 615 I Street NW. Open 11:00 a.m. to 8:00 p.m., Monday–Saturday.