It says something about a restaurant when it's still going strong after 15 years. It says something more when the menu at that restaurant changes seasonally and offers flavors that leave you wanting to return for another meal. That's the case at Art and Soul, located on the ground level of YOTEL Washington DC, 415 New Jersey Avenue NW. Just north of the U.S. Capitol, this DowntownDC establishment offers an excellent breakfast and lunch and a dinner that elevates dishes to an unexpected level.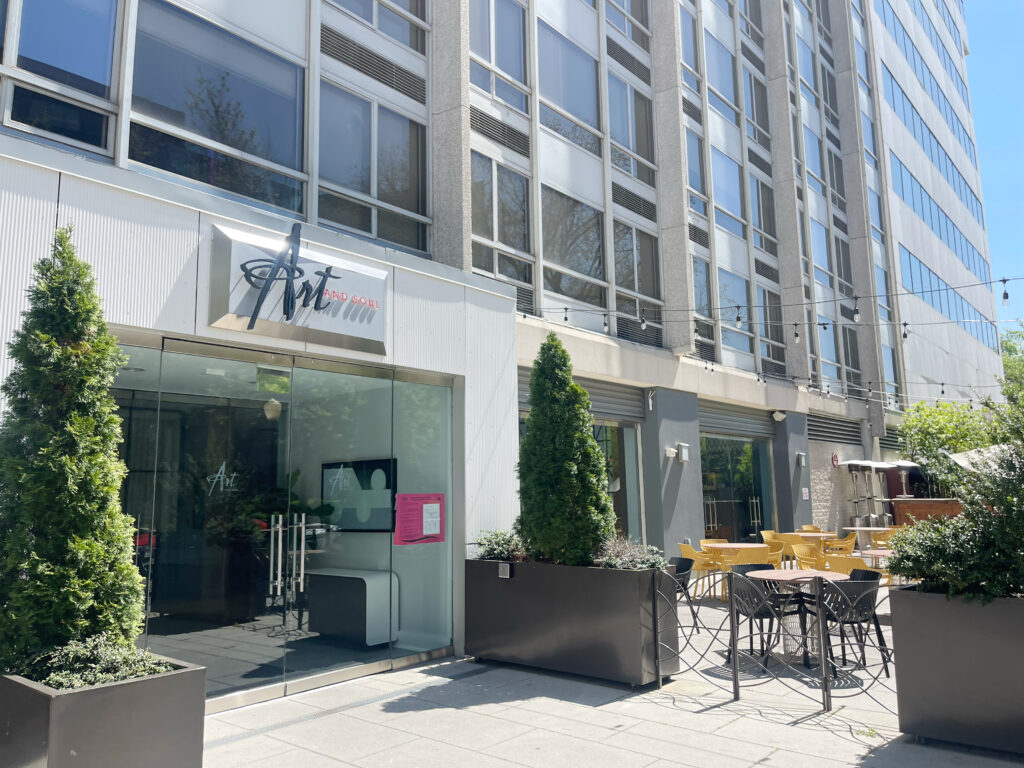 The restaurant gets its name from the celebrity chef Art Smith, who opened it in 2008 but hasn't been involved since 2017. Smith's first name remains part of the brand, however, and now "Art" has a new reference as well: the beautiful presentation of food. The menu comes from executive chef Danny Chavez, who started at Art and Soul in 2011 as a line cook, left in 2021 to work at Plume and the Michelin-starred Gravitas, then came back to serve in the kitchen's top spot.
This restaurant has seen some changes: When it opened, the building was a Liaison Hotel. In early 2020, right around the pandemic's arrival and subsequent shutting down of the city, YOTEL purchased the property and began a complete renovation. In early 2021, Art and Soul reopened in a fresh, modernized space while staying true to its soulful roots. In 2022, the Washington Post raved about Chavez's dishes:
"Chavez's food isn't merely easy on the eyes. The chef also packs lots of flavor in his compositions, what he likes to call 'wow' moments. Chances are, you've seen tuna crudo on a menu. Chances are, the raw fish dish at Art and Soul — ruby-colored tuna strewn with fried shallots, the plate garnished with precise dots of avocado puree — is among the most alluring. Pleasantly bitter grilled radicchio is balanced by juicy oranges and nuggets of sharp blue cheese in a salad that takes a moment to fully appreciate; hidden under the heap is Greek yogurt sprinkled with brown sugar and torched, creating a crackling brulee. Like a lot of dishes here, this one checks off the chef's aims for acid, spice and sweetness."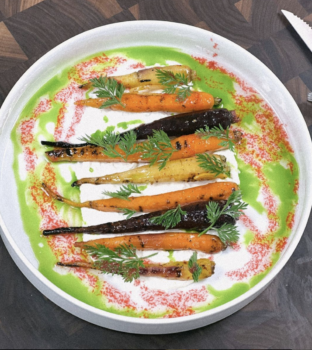 The restaurant has three private dining rooms, one of which opens to be part of the main dining room when not needed. While they serve three meals most days, brunch is reliably the most popular time of the week, says Matt Sommers, the hotel's general manager. They even have a chef's brunch tasting, where you can get a three-course meal of brunch favorites. Diners include plenty of hotel guests — from YOTEL as well as neighboring hotels, Sommers says — and even more locals. Its location also offers a convenient, filling lunch option for people working on the Hill. The Maryland crab deviled eggs aren't to be skipped, and same goes for the cheddar cornbread muffins with whipped maple butter and pepper jelly. If you prefer a sandwich, try the salmon burger with lettuce, pickled red onions, and dill aioli inside a perfectly soft brioche roll.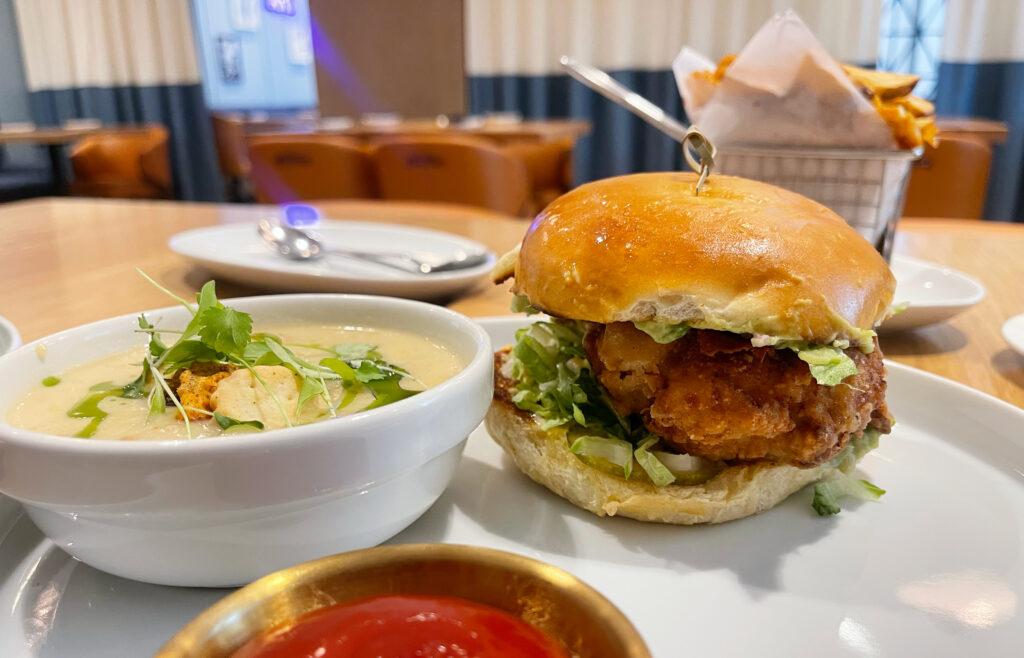 Chavez says he leans into the name of the restaurant when he develops a new menu, which he does four times a year. The soul is felt throughout the food, and the art is seen in a dish's presentation, especially at dinner. Right now, he's working on the spring menu: "I want it to be what spring means to me, green, bright colors," and some white asparagus, of course. Chavez, who started his restaurant career as a dishwasher, is a mostly self-educated chef after his father, who was a chef, taught him how to cook. He constantly reads cookbooks to reinvigorate the creativity of his dishes.
The restaurant hosts high tea from 3:00 to 5:00 p.m. on Friday, Saturday, and Sunday, when Chavez creates bite-sized treats to pair with regular or CBD blends from Elevated Tea Co. Keep an eye on the restaurant's website [https://www.artandsouldc.com/announcements] for "wine and dine" nights, when Chavez prepares a special tasting menu to go alongside wines from a selected vineyard. For you locals, there's even a "locals day" deal: show your D.C., Maryland, or Virginia ID, and get a glass of house wine or sparkling with the purchase of an appetizer.
Whatever time you eat at Art and Soul, you'll be getting house-made components, too. It's all obvious in the fresh, beautiful flavors. "The quality of product we present makes us feel we're doing the right work," Chavez says.
Art and Soul is located at 415 New Jersey Avenue NW and is open for breakfast from 7:30 to 10:45 a.m., Monday through Friday, for lunch from 11:00 a.m. to 3:00 p.m., Monday through Friday, for dinner from 5:00 to 9:00 p.m. Wednesday through Saturday, and for brunch from 9:00 a.m. to 3:00 p.m., Saturday and Sunday.