For the past two decades, Gerry Widdicombe has led the DowntownDC BID's economic development department, and on May 1, he will step into a new role as Chief Financial Officer. He's a familiar face to not just the BID staff, but to people throughout downtown and the District.
"Gerry has served as the BID's primary economic development strategist over the last 20 years, providing vital knowledge, insights, and analysis of key economic data and trends while also building strong relationships with our many stakeholders," says DowntownDC BID President and CEO Gerren Price.
In his new role, Gerry will be responsible for overseeing all of the BID's financial operations, including financial planning, budgeting, and analysis, accounting, billing, and working closely with the board of directors and treasurer to ensure that the organization remains in good financial health and that its financial operations align with its strategic priorities.
In addition to his work as the BID's director of economic development, Gerry also spearheaded the BID's 2021 $1.15 million Pandemic Assistance Grant Program, which distributed 120 individual grants of $5,000 to $15,000 and was recognized by the International Downtown Association with an award of excellence. It's just one of many ways he has helped the BID over the years beyond the duties of his position.
Gerry, a graduate of Dartmouth College and Harvard Business School, has extensive finance experience, having worked at Goldman Sachs for nearly a decade, arranging securities offerings for clients and helping some clients through their first-ever audits. He has also served as the director of special business programs at the Office of the Deputy Mayor for Planning and Economic Development during the administration of then–D.C. Mayor Anthony Williams. In addition, Gerry has served as board treasurer for the Rockledge Condominium, the Nora School, the National Cherry Blossom Festival, Woolly Mammoth Theatre, the Capital Fringe Festival, and Theatre Washington.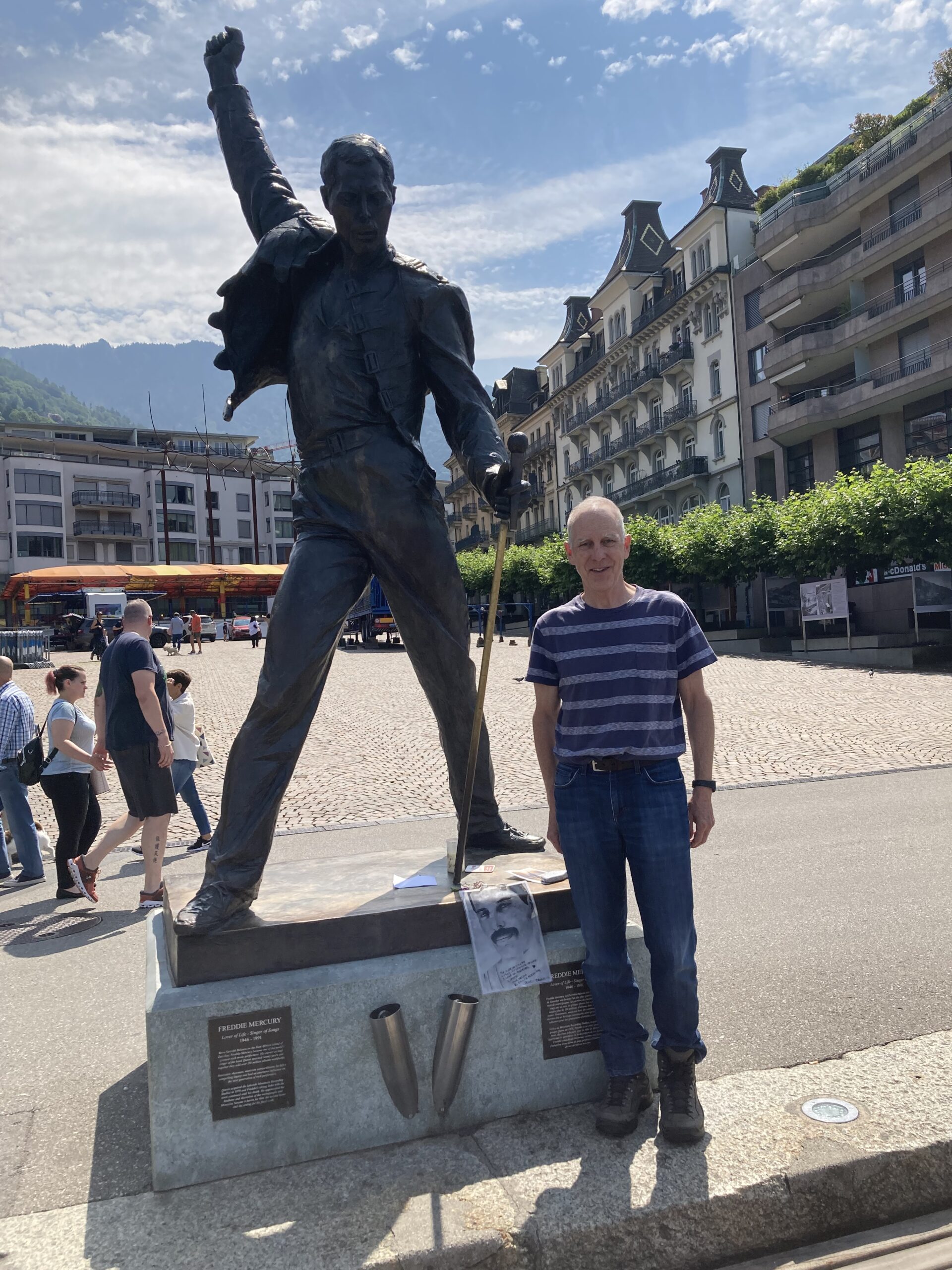 It's not uncommon to find Gerry rolling into work on his bike, as well as all over the city. He's also an avid hiker, skier, and traveler. Gerry has spent plenty of time learning about the rest of the world, including having lived in Brazil for a time and traveling throughout Europe, Asia, Australia, and Africa. He grew up just to the north of DowntownDC, graduating from Bethesda-Chevy Chase High School. And when you chat with Gerry, it's always an opportunity to hear one of his countless stories about the District.
Now, he's ready to dive into this new role, continuing his service to the DowntownDC BID. "The BID's finance team has done excellent work for many years," Widdicombe says. "I look forward to working with them and providing leadership to continue to provide timely and responsive financial information to BID staff and board members and expanding the BID's revenue base."