The DowntownDC BID, in partnership with interactive destination company Creos, is thrilled to host Los Trompos, which mean "spinning tops" in Spanish. Coming to the District directly from Mexico City, these eight rotatable modules, each of which can hold several people at once, encourage play and enable a community to celebrate its many cultures together. Based on the concept and construction of the traditional toy, Los Trompos puts a new spin on the work of Mexican artisans. The modules come in a variety of colors and shapes, and the colorful surfaces of each are created in part by fabric woven in a traditional Mexican style. Through interaction and collaboration, Los Trompos comes to life and gives new meaning to the art of play. This installation is free and open to all.
The eight pieces of Los Trompos can be found in two locations in DowntownDC from September 18 through October 2: Franklin Park (5 modules) and Indiana Plaza (3 modules).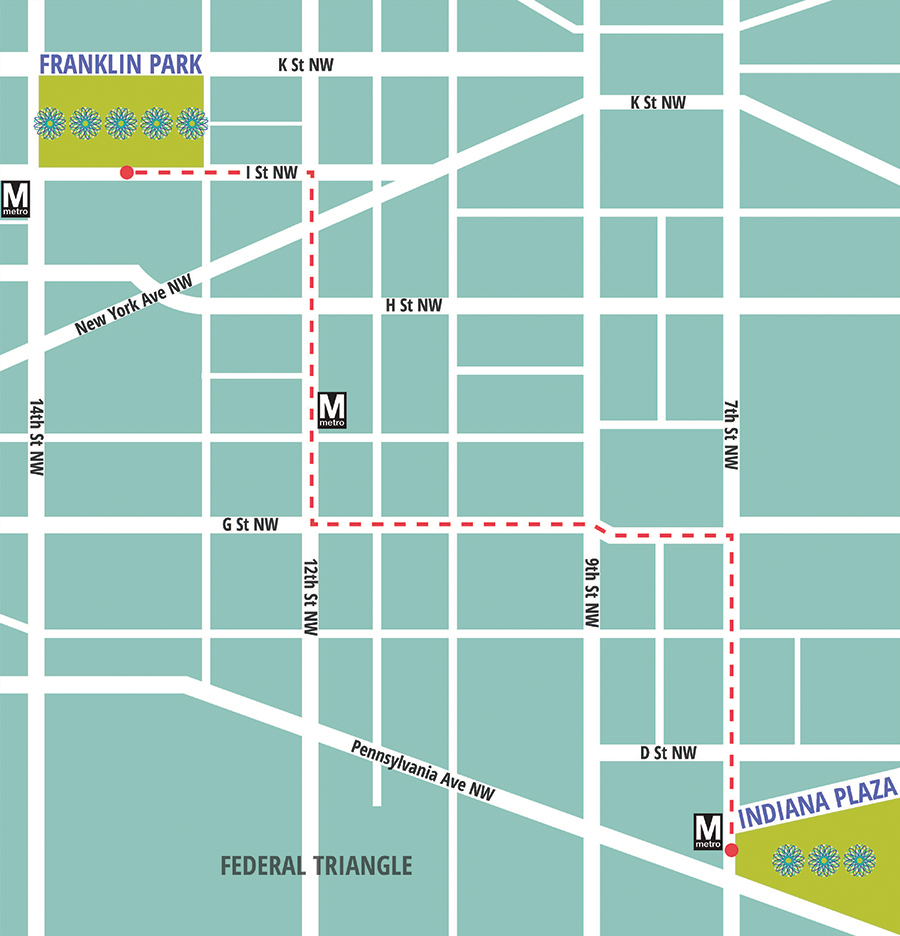 Please be sure to practice safe spinning:
Don't enter or exit a module when it is in motion.
Don't hang on a spinning module or from its ropes.
Don't climb on the roof of the modules.
Maximum number of users for each module 4 adults OR 6 children.
LOS TROMPOS CREDITS
Creators: Esrawe + Cadena

 

Owners: DTE Energy Beacon Park Foundation and The Downtown Detroit Partnership

 

Tour producer: Creos