The DowntownDC Summer Flicks – CAN I KICK IT? movie series returns for its fifth season, and this year, the DowntownDC BID and Shaolin Jazz are bringing the outdoor cinematic experience to its new home: Franklin Park! This free event series begins June 7 and will run every Tuesday evening through August 9. Join us for action-packed films, live DJs, treats from Whole Foods Market, and more.
Seating starts at 7:30 PM, when you can enjoy music by Shaolin Jazz's own DJ 2-Tone Jones and other special guests. Movies start at sunset.
PRESENTED BY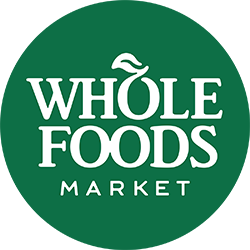 Movie Schedule
Each film will be scored with an original music soundtrack of hip-hop, soul, and more, mixed by weekly guest DJs.
English subtitles provided for all screenings. R-rated movies may contain violence, grisly images, language, some nudity, and sexuality.
Moviegoers are encouraged to check out nearby restaurants like Five Guys (open until 10 PM), Immigrant Food (open until 9 PM), Taylor Gourmet (open until 7 PM), Via Sophia (open until 10 PM), and Jimmy John's (open until 9 PM).
Things to consider and recommendations:
The DowntownDC Summer Flicks – CAN I KICK IT? movie series is intended for all ages.
Attendees are encouraged to bring their own blankets.
If you require special accommodations, please contact Remi Wallace at remi@downtowndc.org 72 hours before the scheduled event.
Alcohol, smoking, and vaping are NOT permitted in Franklin Park.
Bike riding within Franklin Park is not permitted. Please walk your bicycle while you are within the park's boundaries.
Follow us on Facebook, Twitter, and Instagram for real-time updates and cancellations. We hope to see you there!